Facility
The environment we provide will seem like a second home. The students, staff and the management are a family that works together for the well-being of students
Library

The School has a library of having over 4000 books, with extensive covering on all subjects viz. English, Tamil, Hindi, Science, Social Sciences, Mathematics, General Knowledge, Encyclopaedia, Autobiography, Children - Novels and other useful books for helping the children. Specific library-periods are allotted for improving the reading habit of the children and books are lent to carry to their homes for specific time frame.
Laboratory

The school has well-equipped physics, chemistry, and biology laboratories for middle and secondary classes. To make science education students friendly, the children are allowed to do practical's independently under guidance & supervision.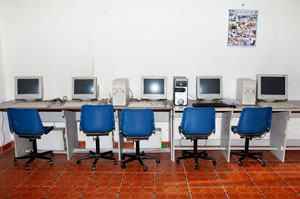 Computer Science

Technology plays major role in twenty-first-century education. The new model of integrating technology into the curriculum means that computer education is essential. The use of technology in the classroom can enhance learning. We have well-equipped computer labs with computers having the latest configuration. These are well-trained computer teacher who have undergo extensive in-service training to enrich the students with latest emerging technologies in computer education.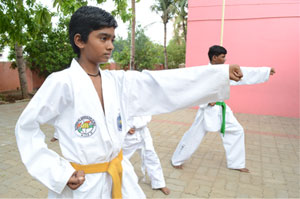 Physical education

Why the quality physics education is important? Quality physical education programs help all students develop health-related fitness, physical competence, cognitive understanding, and positive attitudes about physical activity so that they can adopt healthy and physically active lifestyles. Therefore, emphasize physical education as a part of education and physical education periods are allotted for all the classes and training is imparted by experienced and professionally qualified trainer. Attendance for physical education class is compulsory for all pupils except those completed on valid medical grounds.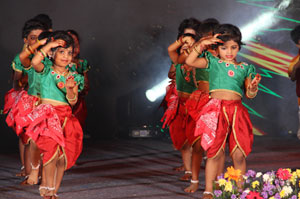 Celebrations

Along with fun and enthusiasm and various celebrations, the qualities of simplicity, sensitivity, and creativity are emphasized among the students. Interesting science projects are exhibited to encourage the future geniuses, debate, competitions, and many other important days are celebrated. The school provides an exclusive exposure to various events.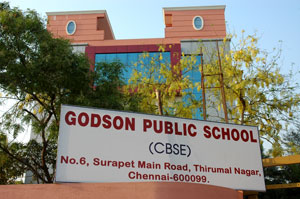 Hostel

Godson Nannokutty hostel runs on the Christian principles of love, discipline, honor, and service. Planned to help young men and women to become mature and responsible citizens who can use their freedom wisely and at the same time practice self-discipline. The hostel is built with safety and comfort of the inmates as its main priority. Tasty meals are prepared in hygienic environment with care. The hostel is guaranteed to provide every inmate a pleasant easy.